O is for 'Obsession' The 'obsession' is an intrusive/disturbing thought that will not go away. Worse yet, it creates a great deal of distress (anxiety, guilt, even anger). C is for 'Compulsion' A compulsion is a behavior, or sometimes a ritual (bringing to mind specific images, internally reciting a phrase, touching the chin, then rubbing one's hands together).
OCD Symptoms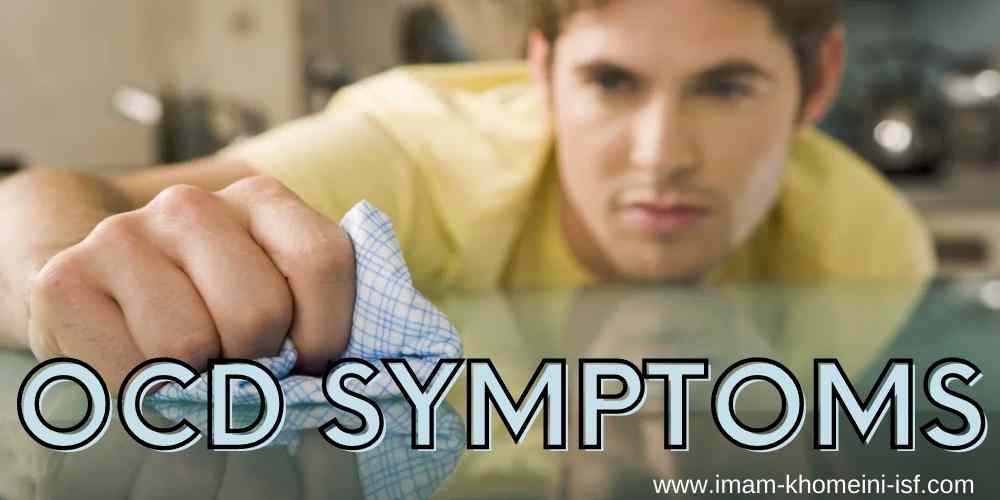 Obsessive-compulsive disorder may begin at any point, whether it's childhood, adolescence, or adulthood. On average, most patients are diagnosed around 19 years old. OCD is characterized by uncontrolled repetitive thoughts (obsessions) and repetitive actions (compulsions) that provide temporary relief for anxiety. The patient may have either obsessions or compulsions or both. Habits are repeated thoughts or urge. Some everyday practices associated with OCD include:
Fear of contamination or germs:

Fear of harming yourself or others

Obsession with symmetry and detail

Need for perfection or the desire to be right

Forbidden thoughts, especially during adolescence Compulsions Compulsions, are mental or behavioral actions that someone performs according to specific rules.
 Common compulsions include:
Excessive hand washing, grooming, or showering

Using specific rituals

Repeatedly checking doors or locks

Repetitive counting, tapping, or touching

Ordering or arranging items in particular ways

Mentally repeating numbers or words

Replacing "bad" thoughts with "good" ones
TREATMENT:
DELAY THE RITUAL BY 5, 10, 20 MINUTES.
2 DO THE RITUAL VERY SLOWLY – IN AN EXAGGERATED SLOW-MO.
DO THE RITUAL SUPER-FAST – AS IF YOU ARE FAST-FORWARDING A VIDEO
. TRY TO DO IT BACKWARD.
CHANGE THE ORDER OF THE RITUAL IN ANY WAY (WHETHER IT INVOLVES WORDS OR ACTIONS)
. SING YOUR MENTAL RITUAL TO A TUNE OF A SILLY SONG.
7 SHORTEN THE RITUAL BY HALF. LIMIT YOUR "DAILY DOSE" OF THE RITUALS.
 9 DO NOTHING AT ALL. (This is your best strategy!)
10 DO THE OPPOSITE OF WHAT THE OCD TELLS YOU. (This one is even better!)
5 Ways To Handle Your Negative Thoughts!
 Be conscious of your thoughts: As soon as you find yourself thinking a negative review, stop yourself from feeling it.
 Keep Busy: Keeping your hands and mind occupied by doing tasks like cleaning, sorting, knitting, etc. helps keep your mind off negative thoughts.
 Avoid Triggers: Minimizing contact with negative people and avoiding negative triggers can help keep you sane and positive.
Get Rest: Lack of sleep significantly affects your mood, causing you to feel anxious, irritable, and angry.
 5 Listen To Music: Listening to your favorite music for 25 minutes a day can bring about& an excellent mood change and have a positive effect on your health.
Remember
you are much stronger than you imagine – you are alive despite OCD and what it's been telling you might happen – you can still live your life with it coming for the ride despite it saying you can't – use OCD as a life experience to empower you.
Also Read: Being Single is not a Weakness!!