The LGBTQ community is actually very powerful. Ever since the destruction of article 377, it has given more light to the community and people have started coming out.
L- LESBIAN
G- GAY
B- BISEXUAL
T- TRANSGENDER
Q- QUEER
Let us see some shows that actually portrayed the community beautifully.
1. Orange is the new black:
It is a prison drama consisting of Piper as a lead character. Started in 2013, the show has 7 seasons and is directed by Jodie Foster. The show has a very feminist vibe too and consists of a lot of characters representing the LGBTQ community. It is entertaining, talks about a bunch of issues such as race, religion, and the injustice and hardships felt by the members of the US prison. It is on Netflix, go take a
2. Euphoria:
It is a teenage coming of age drama consisting of a bunch of teenagers who indulge in drugs, sex, social media, and money. They are all in high school and try to
find their identity. The show's protagonist is played by zendaya- aka Rue. It is an ongoing show and has only one season which makes it perfect to start ASAP. It is dark and eccentric.
3. SEX EDUCATION
 another powerful show that talks about race and the LGBTQ community. It deals with many taboo issues, one of them is sex. The show features Otis who's mother is a sex therapist. Because of this he also portrays some kind of sex specialist genes and tries to run his own "sex education" community where he can help teenagers of his school to overcome their sex-related issues. The show is funny, entertaining and the best part, it is on It also has its third season coming up so look out for it!
4. Fleabag: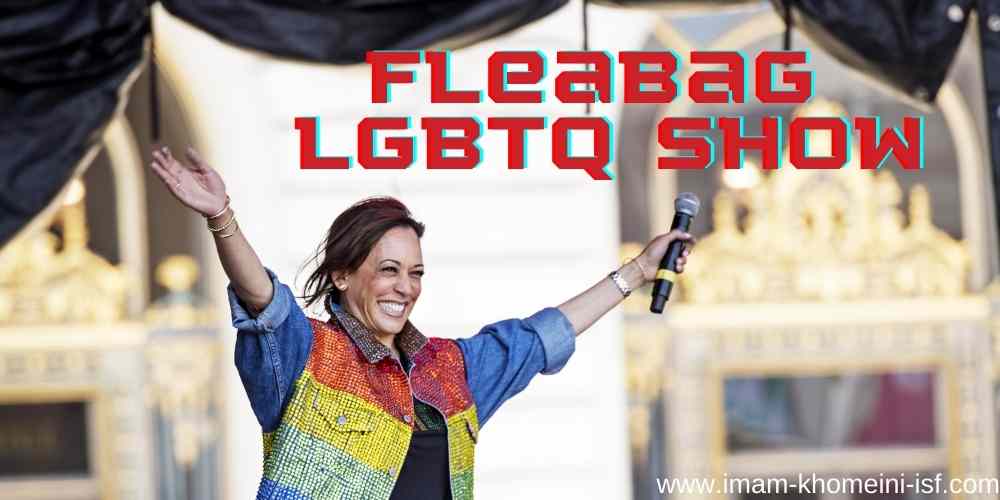 The show features a dry-witted woman named fleabag who discovers her life story of love and drama in the She is feminist but also very quirky. The show has a great sense of humor and makes you laugh your heart out. With just two seasons, the show is pretty binge-worthy. Look out for the hot priest! Stream it on Amazon prime India.
5. Riverdale:
In this series of teenage dramas, let's welcome another one- Riverdale. The show has four protagonists- Jughead, Betty, Veronica, and Archie. The show features
the love interests- Betty and jughead who solve crimes in this city of darkness called Riverdale. It has a gay character called Kevin who is actually Betty's best friend. The show is ongoing with its 5th season on Netflix. Go look out for it!
Also Read: How Porn encourages Body Shaming?
Some more shows about the LGBTQ community
Glee:

Whoever loves musical dramas, this one's for Glee is a high school musical drama that consists of a bunch of misfits who come together and make music parodies on popular songs. Started in 2009, the show has 6 seasons and is directed by Ian Brennan. IMDB- 6.9/10 It is also available on NetFlix India, go lookout for it.
How to get away with murder:

Started in 2015, the show has 6 seasons and aired on Netflix. It is a courtroom drama. The show's protagonist Annalise Keating is a lawyer who employs 6 of her classroom students to work with her and solve law cases. An excellent show that portrays a bunch of issues beautifully. Takes into account the injustices that happen in US law and focuses on racial aspects. Annalise Keating is played by Viola Davis who we all know is many times Emmy award-winning artist. The show just ended in 2021 with its 6th season and is there on NetFlix

IMDB- 8.1/10
Sex and the city-

started in 1993, the show aired for 8 seasons, WOAH! It is a comedy-drama starring four aspiring and confident women in new york city- Carrie- the writer, Miranda- the red-headed lawyer, Samantha- Stock market sales enthusiast and handles PR firms and

Charlotte- the one who owns her art gallery. This bunch of women discusses men and issues related to them. All the girls, look out for this one.

IMDB- 7.6/10
This is us:


A Beautiful drama consisting of three protagonists called the "big three" – Kate, Kevin, and Randall. They share the same birthday. Kevin and Kate are actually twins and Randal is a black child who was adopted. It is said that people who share the same birthday have some sort of spiritual connection. The show focuses on everyday and mundane life and tells the beauty in sadness. It romanticizes everyday life and focuses on the little things. A beautiful drama that deals with race and nationality and what it's like to live in a world with hardships. A popular quote from the series, "you can always make something resembling a lemonade even from the sourest of lemons".
IMDb: 8.9/10
Haunting of hill house:

Fans of horror, here we The show has two seasons and two entirely different stories. It is not completely horror but has some drama genre as well. A family that lives in a haunted house and deals with the ghosts around it. Dark and heart souring.